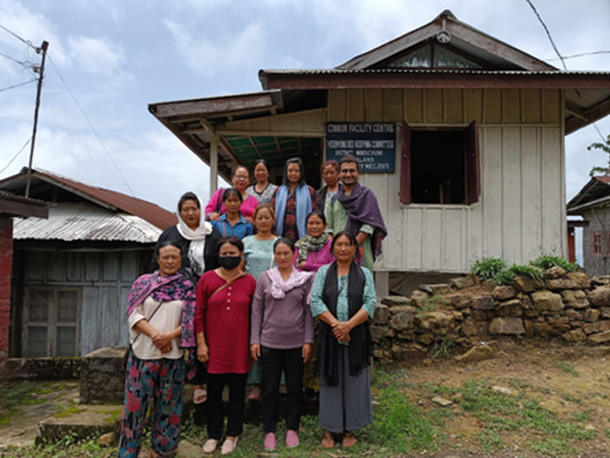 The vision of Success for Women:
Women are recognized and respected as holders of knowledge, critical thinkers, potential leaders, custodians, and nurturers of natural resources deeply connected with mother earth. Women are collectivized and challenge the patriarchal status quo and a cadre of women leaders assert and uphold progressive women's agency at different levels.
Perspective building towards gender just, transformative processes.
Capacity building of women leaders, philanthropists, and entrepreneurs.
Bringing feminist perspective and transformative women's leadership into developmental discourse and practice to the forefront in NE India.
Women's collectivization as a political strategy in unpacking patriarchal structures and norms.
Promoting women's active presence in advocacy and policy-making to protect and safeguard women's rights.
Creating enabling spaces to explore emerging challenges and new ways of thinking on gender, intersectionality, etc.
Communicating and highlighting women's issues and interventions across the region.